Full Automatic Plane Face Mask Machine(AP-KZ-1-2)
AP-KZ-1-2 is a full automatic high-speed ear loops mask production line, which includes automatic raw material delivery, automatic transportation, cutting nose strip, mask edge welding, folding, ultrasonic fusion, molding, cutting and other full-process automation, complete entire production process from roll material to the mask finished product.
Full Automatic Plane Face Mask Machine
√ Small Amount Supply from Stock
√ Manufacturer Free Training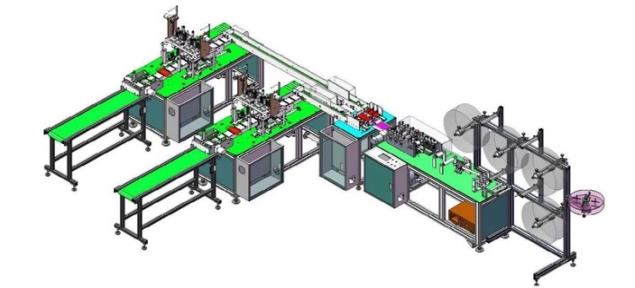 Machine Qualified Rate=99%

Reserve phone》 Technical Consultants Follow 》 Get the quotation
Face Mask Production Line Introduction
1. Machine Size: 6500(L)*3500(W)*1950mm(H);
2. Machine Weight: Total weight≥5000KG;
3. Speed:90-100pcs/min;
4. Quality guarantee; Delivery guarantee.
Service
1. Door-to-Door service on a nationwide scale;
2. Engineer one-site installation and free training;
3. Provide lifetime technical support.
Scan the QR code to read on your phone
We could not find any corresponding parameters, please add them to the properties table
· Submit your information ·
Get it for freeMask machine & mask production line quotation
手机客服
Time of issue:
2020-05-09 00:00:00
在线客服
Time of issue:
2020-05-06 00:00:00